Photographic and image research

Photographic collections held by the National Records of Scotland (NRS)
National collections and image libraries in Scotland
Local collections and image libraries in Scotland
Other sources for image research
Photographic collections held by the National Records of Scotland (NRS)
Image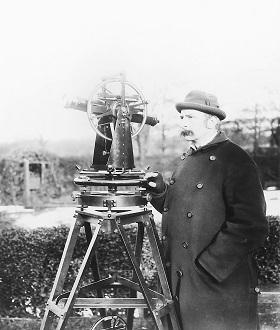 The National Records of Scotland (NRS) holds an extensive range of photographic media, from glass plate negatives from the 1850s to colour digital prints. These include more than 70,000 individual photographic items, of which at least a third are glass-based.
About 40,000 entries in NRS' online catalogue relate to photographs in the administrative records of government, evidence presented in courts of law and private papers.
Most of the photographs are in two specific collections – the records of Upper Clyde Shipbuilders and British Rail.
Online Research
If you have not found what you were looking for while browsing our image library, you can continue your research using the following web sites, which allow you to view photographic and image collections online and to order copies.
National collections and image libraries in Scotland

• Scottish Cultural Resources Access Network (SCRAN)
• ScotlandsPlaces
• National Galleries of Scotland
• National Library of Scotland
• National Museums of Scotland
• Historic Environment Scotland
Local collections and image libraries in Scotland

• Am Baile
• Aberdeen University Library and Archives
• Dundee University Archives – Michael Peto Photographic Collection
• Falkirk Community Trust Archives
• Francis Frith Collection
• Glasgow University Library  - Hill and Adamson Collection
• Shetland Museum Photographic Collection
• St Andrews University Library
• The Virtual Mitchell
Other sources for image research

• British Library
• National Media Museum
• National Railway Museum
• The National Archives, London
• The National Library of Wales