Ask someone to name a Scottish racing car driver and they may mention Formula One Champions, Jackie Stewart or Jim Clark, Le Mans winner Alan McNish or World Rally Champion Colin McCrae, but it is unlikely they would mention Margaret Allan, whose exploits behind the wheel of a race car put her among the most illustrious Scottish drivers of all time. Allan's accomplishments are even more impressive as they occurred in an era when prejudice against female racing drivers was commonplace. At Le Mans, Brooklands and Monte Carlo she demonstrated that she could compete with the best drivers of her era.
Image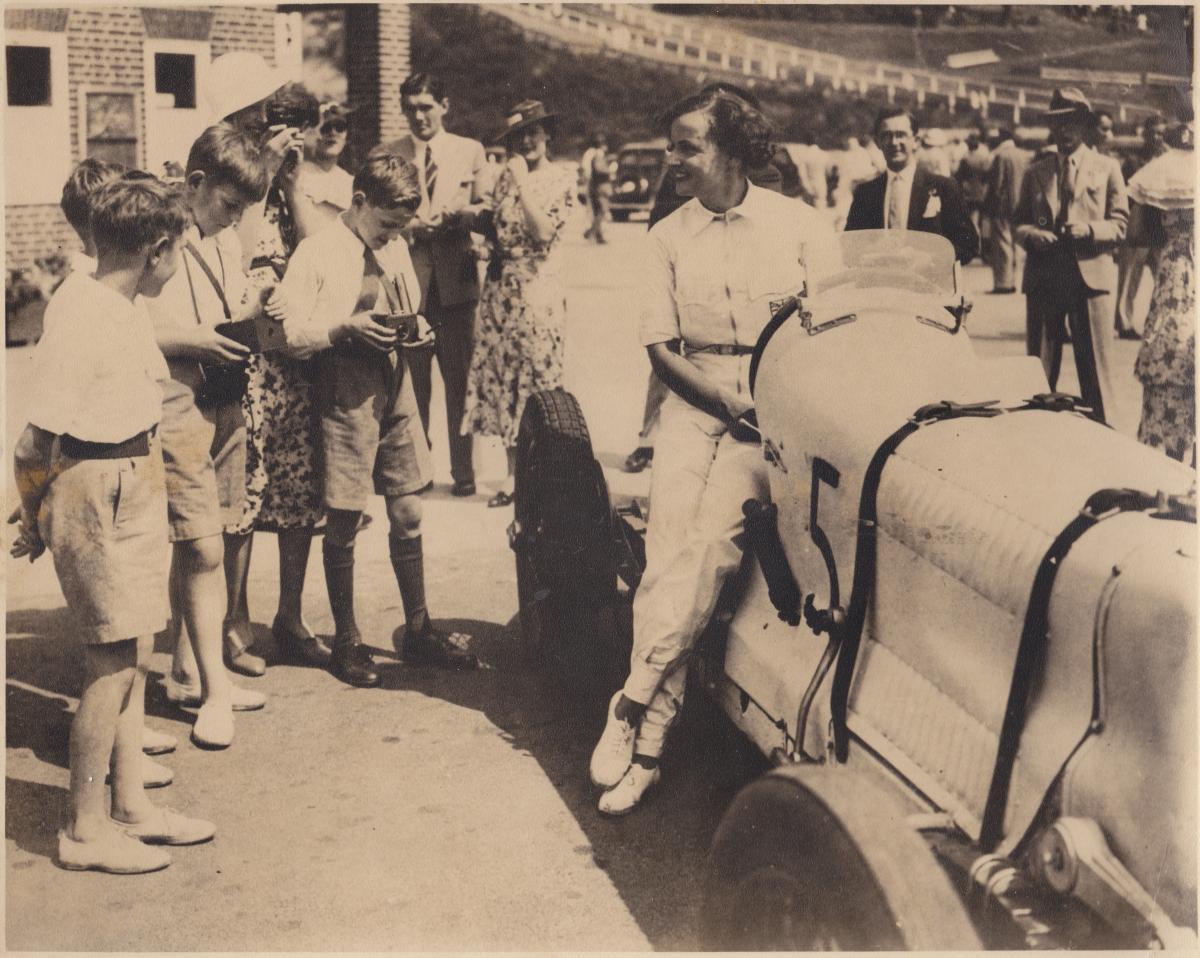 Margaret Allan posing for young photographers at Brooklands racing circuit and aerodrome, Surrey
Image courtesy of The Brooklands Museum Collection.
Margaret Mabel Gladys Allan was one of the most skilful motor racing drivers of the 1930s and hailed from a family of remarkable women. Allan's paternal aunt Jane "Janie" Allan (1868-1968) was a leading figure in the suffragette movement in Scotland and her mother Mabel Nora (née Young) presided over a family with progressive beliefs. Margaret Allan was born on 26th July 1909 at Troon, Ayr. Her father had registered her birth seemingly incorrectly, as her mother later asked the registrar to change her daughter's name from the original Mabel Gladys Allan to Margaret Mabel Gladys Allan as given in the Register of Corrected Entries.
Allan's family were also extremely wealthy, her father, James Alexander Allan was a major shareholder in the successful Allan Line shipping company which had secured the United Kingdom to North American contract for Royal Mail from the Cunard Line. A privileged childhood saw Allan enrolled into the progressive school Bedales in Hampshire. She was also a keen horsewoman, and became a skilful horse handler and enjoyed spending the school holidays in her family stables. Allan later attested her driving skills to her background of equestrian pursuits which helped her develop exceptional composure and balance.
Image

Margaret Mabel Gladys Allan's birth recorded in the Statutory Register of Births for Ayr. The stamp in the first column denoting the entry in the Register of Corrected Entries to change her first name
Crown copyright, National Records of Scotland, Statutory Register of Births, 1909, 509/02 page 34
In the census returns for 1911, the Allan family appear to be holidaying in Troon, staying at the luxurious Marine Hotel with views over the Royal Troon Golf Club. Interestingly, also staying at the hotel was ship-owner Herbert Robin Cayzer (1881-1958). Cayzer, later an MP and member of the House of Lords, was chairman of several shipping line companies, including the Union Castle Mail Steamship Company and the Clan Line which was the largest company operating out of Glasgow. It's easy to imagine the two shipping magnates discussing business over a round of golf, perhaps brokering a deal at the 18th hole. Coincidentally, there were also two chartered accountants and a stockbroker staying at the hotel on 2nd April 1911. The Allan Line sold off their South African service in 1913 to the Donaldson Line, perhaps after a deal with Cayzer and his South African service, the Union-Castle Line, could not be agreed.
Image

The Allan family enumerated at the Marine Hotel, Troon in the 1911 census. Margaret's father, James Allan, her mother Mabel and brothers Hamish aged 15 and Jack aged 10 are also listed. Margaret is recorded as Mabel Gladys. Cayzer is listed on the previous page
Crown copyright, National Records of Scotland, 1911 Census, 590/2 4/6 page 6.
Allan's mother insisted that she learnt to drive as a teenager, hoping to make her useful ferrying guests between the local train station and their estate. Allan quickly became a proficient driver of the family's powerful Lagonda 2-litre touring car.
At the age of 21 Allan started competing in the family's car at racing events held at Brooklands, the first purpose-built banked racing circuit in the world. Allan believed that with practice and close study of the circuit, women could drive just as well as their male counterparts. Determined to prove her worth and equipped with a faster supercharged Lagonda bought for her by her father, Allan competed in further events held at Brooklands. Driving a Riley 9, Allan also saw success in other events, winning the Ladies Prize at the London-Gloucester time trial.
In January 1932 Allan took part in her first major rally as co-driver to Eve Staniland at the Monte Carlo Rally driving a Riley 9. The pair finished in 10th place overall and second in the Coupes des Dames. Allan would take part in the rally in the following three years. In July of the same year Allan won the Ladies Prize in the large car class at the Scottish Rally, a 600 mile course and was awarded the Glasgow Daily Newspapers Prize. Later in the same month, alongside her brother Hamish, Allan took part in the International Alpine Trial, then regarded as the toughest European road race. Taking place over 6 days the route started in Munich and finished in San Remo. Behind the wheel of the Wolseley Hornet the Allans won the Glacier Cup, and Margaret tied the Ladies Prize.
Allan was invited to join the prestigious MG Cars all-female squad in 1934, taking part in the Light Car Club's 200 mile Relay Race at Brooklands. Driving P-type MG Magnettes, they finished 3rd overall during a violent thunderstorm. Following this success, Allan joined 'Eyston's Dancing Daughters' another all ladies team formed by George Eyston. In 1935 the squad driving three works prepared P-type MGs (racing cars prepared for competition by the owning company, rather than subcontractor), competed in the most gruelling of races, Le Mans 24-hour race, finishing 26th overall.
Image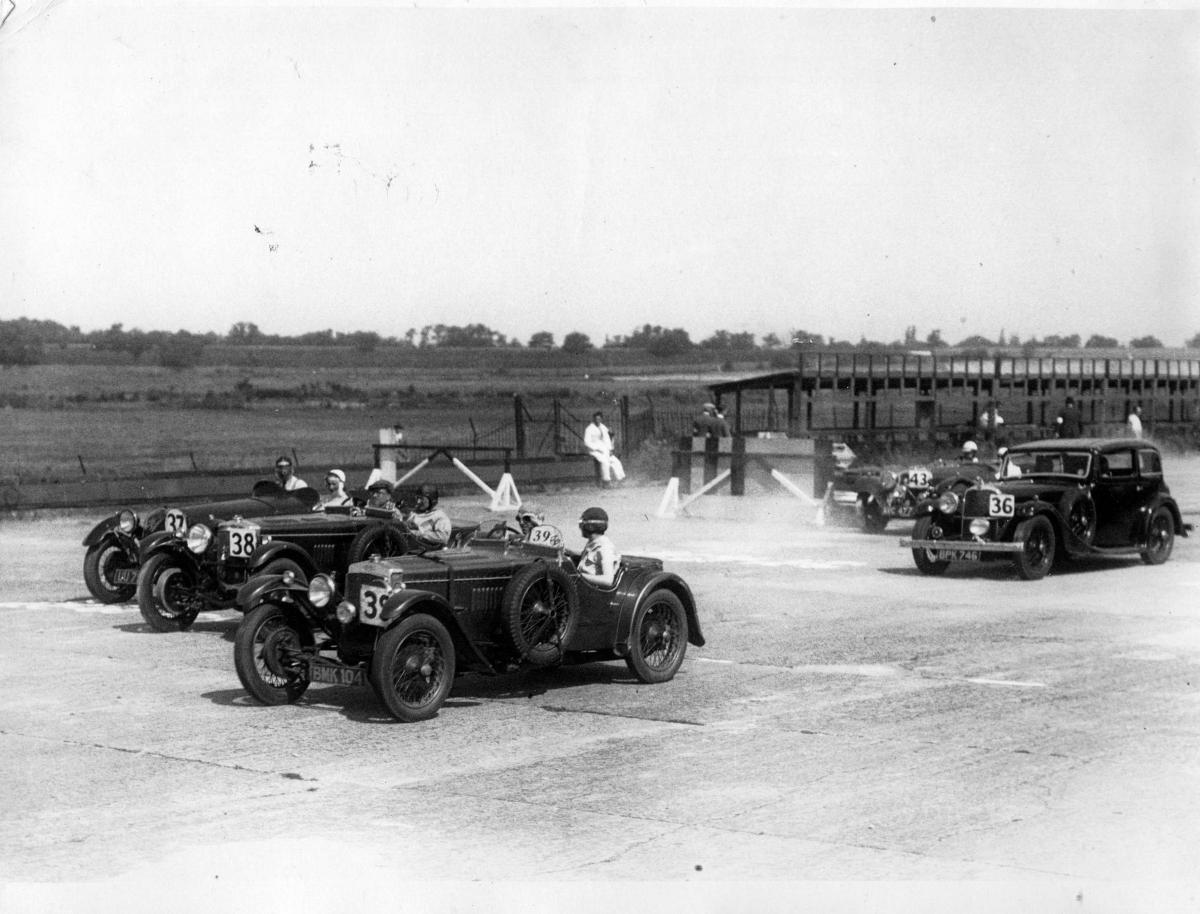 Margaret Allan in the AC Saloon No.36, JCC High-Speed Trials at Brooklands, June 1935
Image courtesy of The Brooklands Museum Collection.
Allan's last year of racing, and arguably her most successful was in 1936. She beat circuit records at Brooklands and obtained the sought after 120 mph Brooklands Badge, by winning the Second Whitson Long Handicap race, averaging a speed of 115.25 mph, her fastest lap recorded at 122.37 mph. She was one of only five women to hold the badge.
Image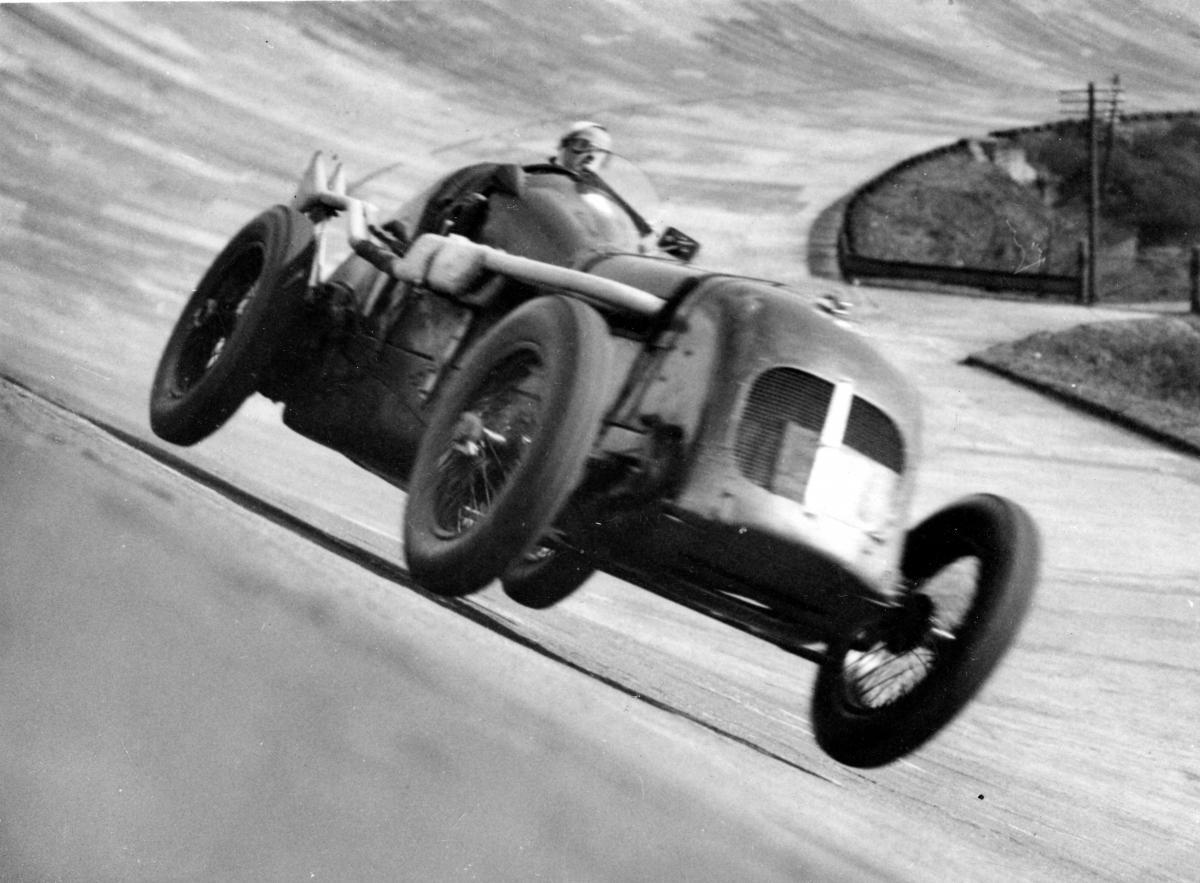 Margaret Allan competing in the Marker Bentley 'Mother Gun' at Brooklands in 1936
Image courtesy of The Brooklands Museum Collection.
In 1937 Allan married the motor journalist Christopher Jennings and perhaps due to expectations of the times, she retired from racing, just as she was reaching her peak as a driver. During the Second World War Allan drove an ambulance and in 1942 was transferred to Bletchley Park to work as a code breaker. She was stationed at Hut 41 working in the Naval Section and her name features on the Bletchley Park Roll of Honour.
However, the competitive spirit still burned bright and Allan briefly returned to racing in 1950, winning the Ladies Trophy at the Circuit of Ireland. Maintaining a lifelong interest in motorsport, she became a journalist and was the motoring correspondent for Vogue Magazine between 1948 and 1957. Writing under her married name of Margaret Jennings, some of her articles for Vogue looked at travel in Europe by car and celebrities and their cars.
Allan and her husband moved to Carmarthenshire in south-west Wales where Allan enjoyed a new pastime of gardening. She showed at the Chelsea Flower Show and as an active member of the Royal Horticultural Society won several prizes.
Margaret Mabel Gladys Jennings née Allan, died on 21st September 1998, aged 89.