You can improve the effectiveness of your searching by sorting and filtering results in different ways.
Sorting search results
Once you have carried out a search, you can sort the results in different ways by clicking on the header in each of the columns, for example by forename or date. If you have a lot of results this might take a couple of seconds.
In the example below, the researcher is searching for female members of a family called Affleck in the 1871 census for Ayrshire. The researcher is not sure how the surname might be spellt (as the surname Affleck has several common variations, including Afleck, Afflick and Fleck), and so has entered 'Affleck' in the surname field, selected 'Surname variants' as the search option, left the forename field blank, selected 'female' in the gender check-boxes and 'Ayrshire' from the drop down list of counties.
The search brings up 32 results, which are sorted by surname (the default setting in the results pages for people search). So Affleck appears before Afflick and Afleck.
Image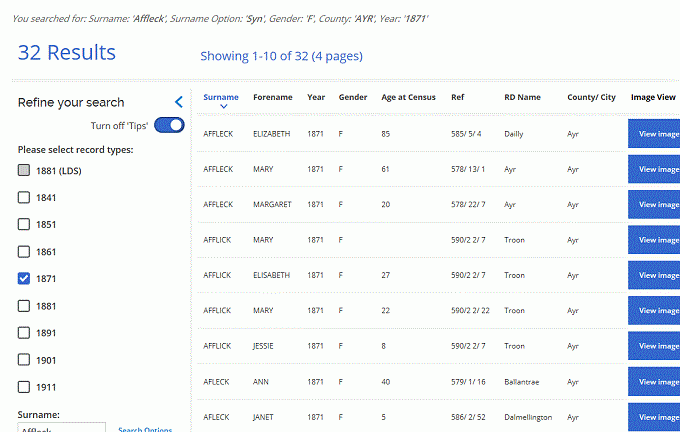 The researcher decides to sort by forename by clicking on the forename column header.
Image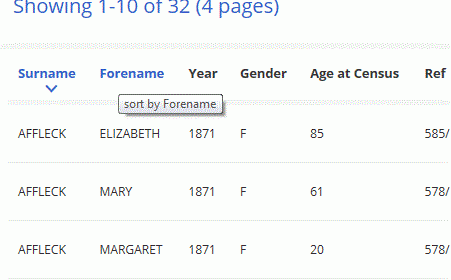 The results are now sorted by forename.
Image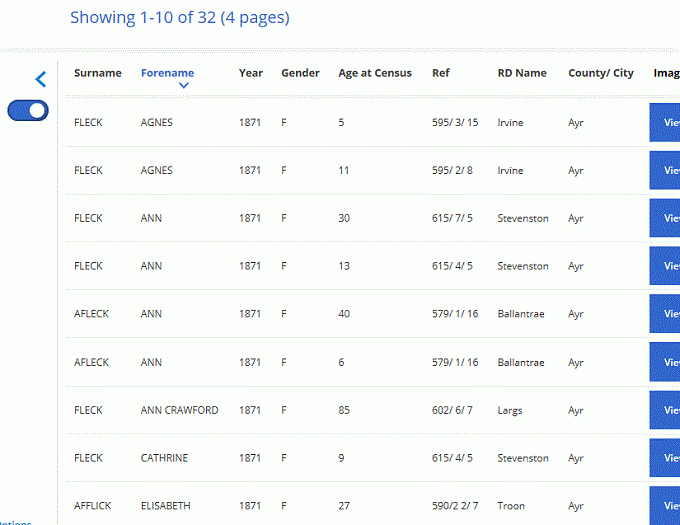 Filtering search results
You can filter the results of any search by entering data in the search fields, selecting options from buttons and drop down lists and choosing different search options. These appear to the left of the results on the results page.
Image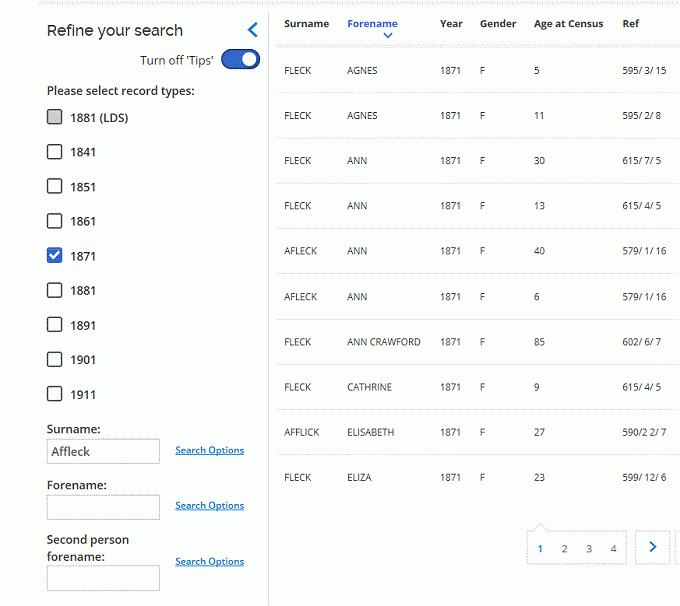 In the example below (a continuation of the Affleck search above), the researcher wants to narrow down the search for a specific person, Elizabeth Affleck. On the results page the choices from the inital search pre-populate the fields and selections in the 'Refine search' column. The forename might be Elizabeth or Elisabeth or Eliza, so the researcher enters 'E' in the forename search field. Because the researcher has turned search tips on, the search tip for forenames appears on the page.
Image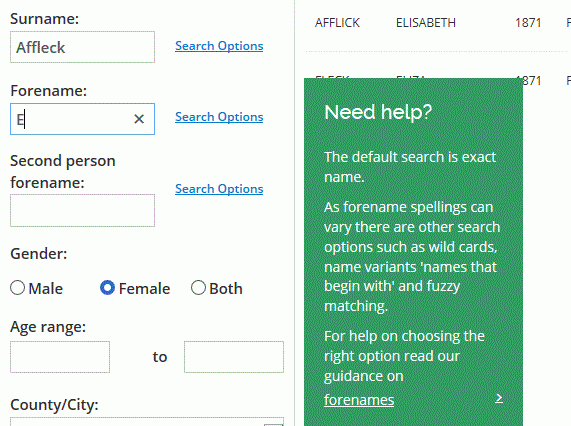 The researcher reads the search tip and then selects the search option 'Names that begin with'.
Image

The searcher now presses the 'Update results' button to carry out the new filtered search.
Image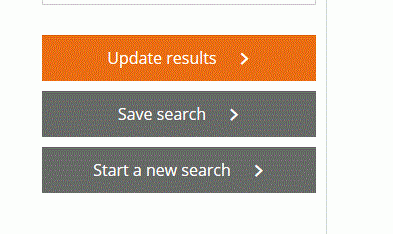 The refined results now appear.
Image