The life story of Louis Bruce has been celebrated previously by London Transport Museum's Black History Month related articles. These pronounced him the first black London tram driver, being licensed to drive trams in 1900 for London United Tramways.
It was once thought that sprinter Harry Edward was the first black British participant at an Olympic Games in Antwerp in 1920. However, researchers of the history of the Olympic Games have discovered that Bruce was also the first British black participant of the London Olympic Games in 1908. Bruce had been previously misnamed as Lawrence Bruce but his true identity is now known. Bruce was the sixth black person to take part in the modern-day Olympic Games, the first being the French rugby player Constantin Henriquez, winning a gold medal in 1900 at the Paris summer games.
Louis Bruce was born at Paradise Cottage in the Morningside area of Edinburgh on 17th December 1875. Bruce's full name given in his birth entry is Louis Bruce McAvoy Mortimore or Doney. The birth was registered by his mother, Jane Elizabeth Mortimore or Doney, on the 5th February 1876. Bruce is registered as illegitimate, his mother being a widow. However, Bruce records his father's name as 'William King Bruce', a medical practitioner, on his marriage certificate to Ethel Elizabeth Dunn in September 1911.
Image

The birth of Louis Bruce McAvoy Mortimore or Doney registered in the district of Newington, Edinburgh.
Crown copyright, National Records of Scotland, Statutory Register of Births, 1875 685/5 162 page 54
Bruce's mother, Jane Elizabeth Mortimore, was from the Plympton area of Devon, and married Henry Doney, a cab proprietor, in 1862 in Plymouth, Devon. Bruce is enumerated in the 1881 and 1891 English censuses as living with his maternal grandmother, Elizabeth Mortimore, and his two aunts at Frogmore Cottage in the parish of St Mary, Plympton, Devon. In 1901, aged 25, Bruce is enumerated in the census as living at St Peter's Grove, Hammersmith, London, and working as a tram driver. Bruce secured his tram driver's license in 1900 and was so well regarded that he was appointed personal tram driver to the Managing Director of the London United Tramways. Bruce was a member of several wrestling clubs in London. Together with 13 other members of the Hammersmith Amateur Wrestling Club, he took part in the Summer Olympic Games of 1908, held in London. Bruce was the oldest participant in the wrestling event at 32, but finished fifth overall in the heavyweight category.
Image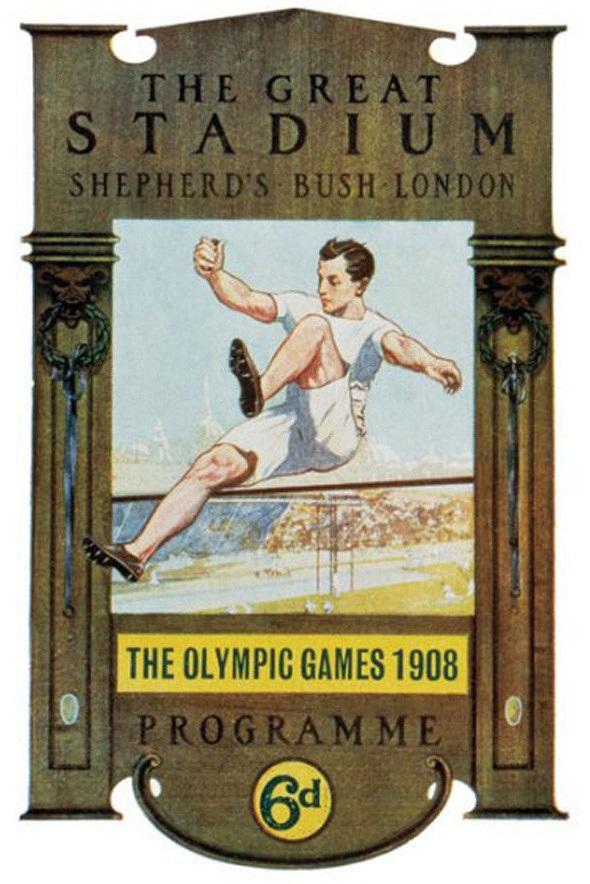 The official programme of the Summer Olympic Games, 1908.
Image credit: Public domain, via Wikimedia Commons
Bruce had risen to the position of Tram Inspector by 1911, another achievement for a man of colour at the time. In the 1939 Register, he is recorded as running a newsagents and confectionary shop with his wife Ethel (married in 1911) on Epsom Road, Sutton, in Surrey. Bruce died on 31st March 1958, aged 82.
Bruce should be celebrated for achieving two firsts as the earliest known black representative at the Olympic Games for Great Britain and the first known black tram driver in London.