On 21st October 1921, Arthur Trimmer registered the birth of his daughter Deborah Jane in the Hillhead district of Glasgow. Born on the 30th September 1921, Deborah Jane Trimmer was one of 123,201 registered births in Scotland that year. These entries, comprising of 48,534 images, can now be searched and downloaded on the ScotlandsPeople website.
While the name Deborah Jane Trimmer may not mean much to those other than the most obsessive of film fans, the name Deborah Kerr (1921-2007) almost certainly will. As a promising young actress, Deborah changed her last name to Kerr. She honoured her Scottish ancestry by picking the surname of her Scottish paternal great-grandmother as her stage name. It proved to be a wise choice; the publicity department at MGM studios tagged her films with the slogan 'Kerr – rhymes with star!'
Image

Birth certificate of Deborah Jane Trimmer, on 30th September 1921. 
Crown copyright, National Records of Scotland, Statutory Register of Births 1921, 644/12 491 page 164.
Kerr's father, Arthur Charles Trimmer, was a civil engineer and had moved to Glasgow after his service in the First World War to work for Sir William Arrol and Co. as general manager of the public works contracting department. Arrol had famously built the bridges across the Tay and Forth in the later nineteenth century. Trimmer, known as 'Jack' had been a pilot in the war and lost a leg during the Battle of the Somme. Trimmer and Kathleen Rose Smale were married at Lydney in Gloucestershire during 1919. Two years after their marriage their daughter Deborah was born at a Hillhead nursing home. The Trimmer family spent their early years in Helensburgh, before relocating to Gloucestershire.
Kerr was educated at Northumberland House School in Bristol and won prizes for her piano playing. She also joined Katherine Blott's school of dance and seriously considered a career as a dancer, before taking part, at the age of 17, in a local radio voice test which was part of Bristol's Eisteddfod. Competition judge Francis Dillon of the BBC described her voice as "a beautiful microphone voice" (Western Daily Press, 30 March 1939). Beating 65 other entrants to take first place, Kerr said that she would like to pursue radio work and had already performed for local Western Regional radio. Kerr's radio success transferred rapidly to screen. Her first film role at the age of 18 was in Contraband (1940), made by the writer-director team of Michael Powell and Emeric Pressburger. Although her scenes were deleted, Kerr must have left an enduring mark on the film-making team as she went on to star in some of their most acclaimed projects, including The Life and Death of Colonel Blimp (1943) and Black Narcissus (1947). 
After gaining critical acclaim for her performance as Sister Clodagh in the commercially successful Black Narcissus, Kerr moved to Hollywood under contract to MGM. To begin with, her cut-glass accent saw her typecast as typically reserved and repressed English characters. Nevertheless, Kerr gained the first of her six Oscar nominations opposite Spencer Tracy in Edward, My Son (1949).
It was the role of the adulteress Karen Holmes in From Here to Eternity (1953) alongside Burt Lancaster and Frank Sinatra that allowed her to reinvent herself and play a broader range of characters. Other notable roles of this decade include the hugely popular musical production of The King and I (1956) and An Affair to Remember (1957) opposite fellow British actor Cary Grant.
Image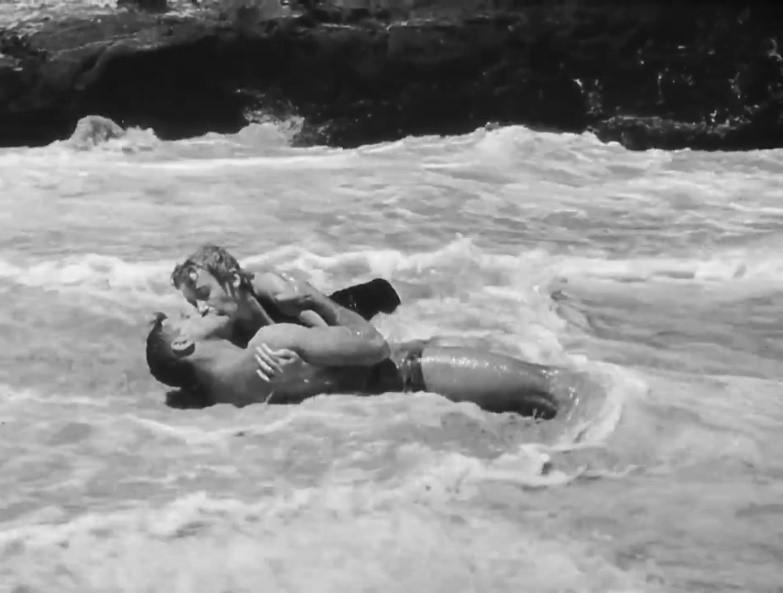 From the trailer to From Here to Eternity (1953), the famous kiss on the beach scene between Kerr and Burt Lancaster. Directed by Fred Zinnemann, the film also starred Hollywood heavyweights Montgomery Clift and Frank Sinatra.
Credit: Wiki Commons Reproduced under Creative Commons license by 4.0, via Wikimedia Commons
In the late 1960s the American film industry underwent profound changes and the kind of classic films that Kerr was used to making appeared slightly outdated at the time as Hollywood increasingly catered for the baby boomer generation. Kerr left film behind and her later career was dominated by her successful return to the stage in productions such as Pulitzer Prize winning Seascape (1975) on Broadway and George Bernard Shaw's Candida (1977) in London's West End. Kerr also appeared in the BBC production of Barbara Taylor Bradford's A Woman of Substance (1984), for which she was nominated for an Emmy Award.
Kerr's first marriage was to Squadron-Leader Anthony C. Bartley, who was a Battle of Britain pilot. The couple had daughters born in 1947 and 1951, but Kerr's work put pressure on the relationship and it ended in divorce in 1959. Kerr went on to marry author Peter Viertel in 1960, a relationship that lasted until her death on 16th October 2007.
Kerr was a multitalented actress, adept in comedic and serious roles, known for her grace and subtlety. Her contribution to the film industry was celebrated by BAFTA in 1991 with a Special Award and in 1994 she was awarded an honorary Oscar by the Academy Awards. To mark the 100th anniversary of her birth, a blue plaque was erected outside the place of her birth in Glasgow.
Image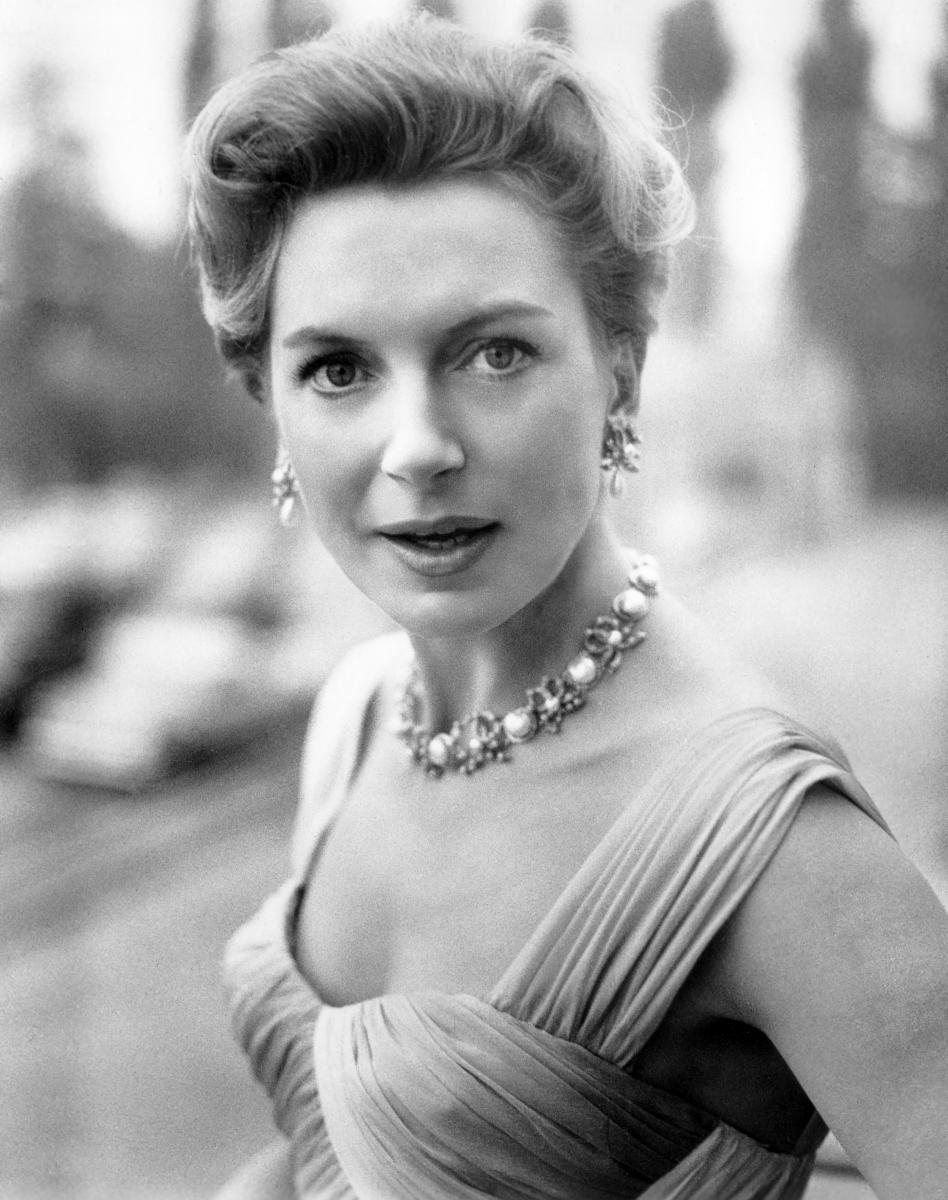 Deborah Kerr, on-set of the film The Grass is Greener, 1960.
Image credit: © Mary Evans / Glasshouse Images