In 2018 the annual release of statutory records on ScotlandsPeople includes 106,469 births registered in Scotland in the year 1917. This included the registration of 97,441 living children: a lower number than any year since 1856, and 12,501 fewer than in 1916, a direct result of the continuing war. The numbers registered were 50,011 males and 47,430 females.
To celebrate this addition to our online records, we highlight the stories of an artist, a scientist and a war hero.
Alberto Morrocco, artist (1917-1998)
Image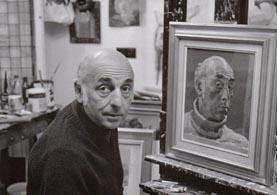 Alberto Morrocco
Credit: The Scotsman
On 14 December 1917, at 35 Causewayend in Aberdeen, Alberto Marrocco was born. He was the son of Domenico Marrocco, an ice cream vendor, and Celesta Crolla, both immigrant Italians. Morrocco would grow up to become Head of the School of Painting at the Duncan of Jordanstone College of Art and Design in Dundee for 32 years, and an artist who created vibrant, lively and colourful paintings.
Image

Birth entry of Alberto Marrocco, 14 December 1917
National Records of Scotland, Statutory Registers of Births, 1917, 168/1 1169
The family name is recorded in the statutory registers as Marrocco – the original spelling, but it is said that this changed when a sign-writer incorrectly spelt the family name above the doorway of their ice cream shop, and the family altered theirs to match. The misspelling or changing of names is always something to consider when searching the registers.
Morrocco studied at Gray's School of Art, Aberdeen, from 1932 to 1938, as well as in France, Italy and Switzerland. His Italian heritage and holidays to his parent's homeland helped inspire oil paintings filled with white sands, fresh food and bright skies. These are the subjects that he is best remembered for, alongside his still life and figure paintings.
Image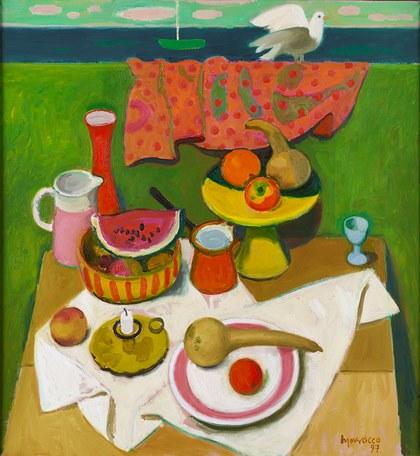 'Still Life' (1997) by Alberto Morrocco
Copyright the Estate of Alberto Morrocco. Image courtesy of The Scottish Gallery, Edinburgh.
In 1940, his Italian parentage led Morrocco to be detained in Edinburgh Castle as an enemy alien, but he was released and served as a conscientious objector in the Royal Army Medical Corps. He made fake strap-on war wounds for military first aid practice and painted numbers and insignia on helmets. On 15 January 1941 he married Vera Mercer, an art student, at the Registrar's Office in Edinburgh. The next year, their first son, Leon, was born; he went on to become an artist and teacher. Two more children, Laurie and Annalisa, followed, also involved in the arts.
Alberto Morrocco's contribution to art was recognised when he was awarded an honorary doctorate in 1980 from the University of Dundee, for which he painted portraits of all the Principals, and also in 1977 the Queen Mother, Chancellor of the University. He served on the Scottish Arts Council and the Royal Fine Art Commission for Scotland and was appointed OBE in 1993.
Morrocco's final large-scale exhibition was at the Edinburgh Festival, at the age of 80. He died at his home in Dundee on 10 March 1998.
Image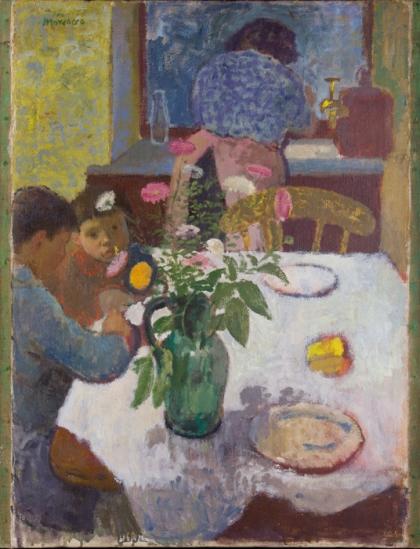 'Supper in the Kitchen' (c.1952) by Alberto Morrocco
Copyright the Estate of Alberto Morrocco. Image courtesy of The Scottish Gallery, Edinburgh.
Anna Macleod, Professor of Brewing and Distilling at Heriot-Watt University, (1917-2004)
Image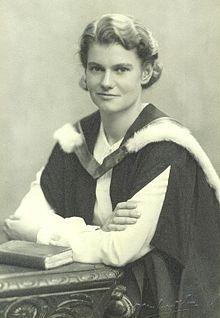 Anna Macleod
Image supplied by Heriot-Watt, courtesy of the Anna Macleod family archive.
A much respected and admired authority on brewing and distilling, Anna MacGillivray Macleod was born on 15 May 1917 to Rev. Alasdair MacGillivray Macleod and his wife Margaret Ingram Sangster, at the United Free Manse, Kirkhill, Inverness.
Image

Birth entry of Anna MacGillivray Macleod, 15 May 1917
National Records of Scotland, Statutory Register of Births, 1917, 103/9
Macleod attended Invergordon Academy and Mary Erskine's School in Edinburgh, where she was dux, before studying Botany at Edinburgh University, and graduating with a first class degree.
In 1945 she joined the staff of what was then Heriot-Watt College and from 1951, while undertaking a busy teaching schedule, she undertook doctoral research at Edinburgh University. In the late 1960s she was awarded a Doctor of Science degree for her thesis on the germination of barley.
Following her retirement in 1977 from what had become Heriot-Watt University, she was made Professor Emeritus, and in 1993 the University conferred on her an honorary Doctorate of Science for her discovery of Gibberellic Acid, which was used to shorten the malting process. At the ceremony, Professor Philip G. Harper remarked that she was recognised nationally and internationally with distinction as a university teacher, scholar, scientist, technologist and as a brewer. One of her postgraduate students, Geoff Palmer, who first worked with her on the research of barley, became her successor at Heriot-Watt.
Image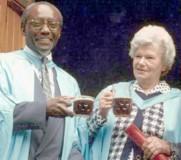 Professor Anna Macleod with Professor Sir Geoff Palmer OBE
Image courtesy of Heriot-Watt University
Anna Macleod died in Edinburgh on 13 August 2004. A hall of residence on the Heriot-Watt Campus was named in her honour, and the Brewing and Distilling Department established the Anna Macleod Scholarship with a financial bequest she made.
Image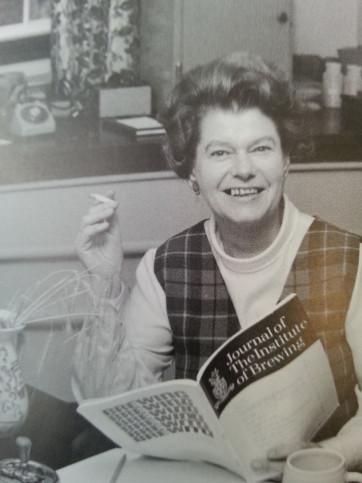 Anna Macleod
Image courtesy of Heriot-Watt University
Wing Commander Hugh Gordon Malcolm, RAF VC (1917-1942)
The only airman to be awarded the Victoria Cross in the three years of the North Africa Campaign in the Second World War, Hugh Gordon Malcolm, was born at Aystree, Broughty Ferry, Dundee, on 2 May 1917.
Image

Birth entry of Hugh Gordon Malcolm, 2 May 1917
National Records of Scotland, Statutory Register of Births, 1917, 282/4 404
The son of Kenneth Sinclair Malcolm, a jute merchant, and his wife, Marjorie Evelyn Smith, he was educated at Craigflower preparatory school, Dunfermline, and at Trinity College Glenalmond, Perthshire. He entered the Royal Air Force College in January 1936 and graduated as a pilot officer the following year. He was promoted to flying officer, but crash-landed his plane in May 1939, resulting in serious injuries.
Recovering at Halton Hospital in Lancashire, he met Helen Catherine Don Swan, a nurse. Both Malcolm and Swan's families had business associations in Dundee, and the pair had been childhood friends . The chance meeting in the hospital saw their old friendship blossom into romance and 15 months later they married on 24 August 1940, and had a daughter, Carina, in 1941.
At the outbreak of the Second World War, Malcolm was serving with No. 17 Training Group. Promoted to Flight Lieutenant in September 1940, Squadron Leader in December 1941 and Wing Commander in September 1942, he was given command of 18 Squadron which he took to Blida, near Algiers. He demonstrated his skill in leading two attacks on Bizerta airfield in Tunisia flying the Bristol Blenheim Mk. V light bomber. He was 25 years old.
At 9.15am on 4 December 1942, Malcolm led six Bisley aircraft in a successful bombing raid on a Luftwaffe airfield in Tunisia. Within an hour of all the aircraft returning safely, he received an urgent request from the Army to attack an enemy fighter airfield. He led 8 Bisleys to the site without a fighter escort, which could not be arranged in the time available. The British bombers were slow and poor flyers. Despite poor odds of returning, Malcolm deemed it necessary to proceed immediately for the success of the army's operations. Within a few minutes of meeting enemy fighters, all of his aircraft were shot down or crash landed. Malcolm's was among the last to go down, crashing in flames within 15 miles of the target.
His body was recovered and he was buried in the Beja War Cemetery, Tunisia. Malcolm was awarded a posthumous Victoria Cross in April 1943 – the thirteenth VC won in the air war. His mother commented that 'my son was always keen on flying and never thought of anything else.'
A club offering civilized amenities for RAF airmen was named in Malcolm's honour and opened in Algiers in May 1943. More than one hundred Malcolm clubs were subsequently opened wherever the RAF served overseas.