Photograph taken on visit to Telouet Kasbah, Morocco, c 1890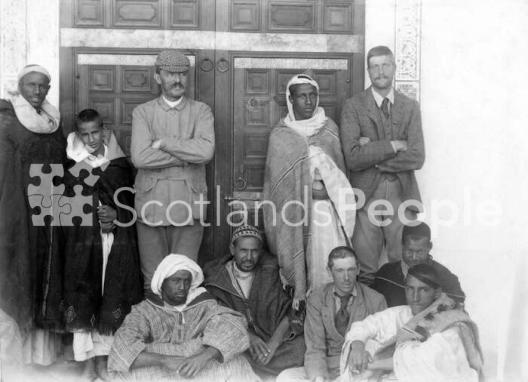 Photograph of hosts and visitors in Telouet Kasbah, seat of the Glaoua family in the High Atlas, Morocco. Edward Douglas, 2nd Baron Loch, standing on right, Walter Harris, 'The Times' correspondent, is seated centre.
Institutional Reference:
GD268/1053
How can I use it?
Available for all permitted uses under our Licence Terms