Royal visit to Cowdenbeath, 1948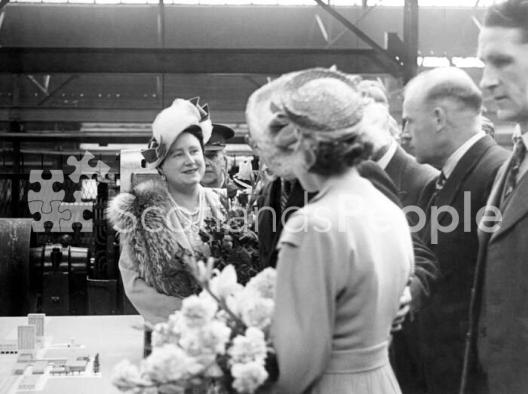 Photograph of royal party examining a model of Rothes Colliery in Fife. Queen Elizabeth is on the left with Princess Margaret standing in foreground. Dr William Reid, National Coal Board Scottish Area Chairman, is obscured in the centre.
Institutional Reference:
Scottish Mining Museum 2005.2761
How can I use it?
Available for all permitted uses under our Licence Terms