Launch of Queen Elizabeth 2, Clydebank, 1967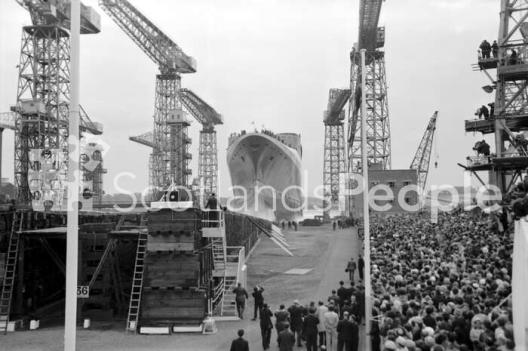 Photograph of crowds cheering the Cunard liner RMS Queen Elizabeth 2 as she goes down the slipway at the Clydebank shipyard of John Brown & Company. To the right of the picture, television cameras on crane broadcast event live to the nation.
Institutional Reference:
UCS1/118/736/1383
How can I use it?
Available for all permitted uses under our Licence Terms